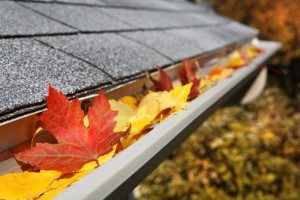 When autumn arrives, many homeowners prepare their homes for cooler weather by hiring specialists to clean and make repairs. Be mindful of cons during this time of year – scammers use this opportunity to swindle homeowners out of thousands of dollars for unnecessary work. Be way of these four scams typically advertised during the fall season.
Chimney Repairs – Scammers disguised as chimney sweeps will tell you your chimney needs to be inspected, and then use hard sales tactics to get you to make expensive, unfounded repairs.
Gutter Cleaning – Fraudulent gutter cleaners tent to prey on the elderly or those who cannot clean their own gutters easily. They will assure you that they've worked in the neighborhood before, and quote you a very low estimate in return for shoddy, incomplete work.
Energy Audits – Many scammers offer a "free" energy audit to reduce heating costs, claiming to be a representative from your local utility company. They insist on costly upgrades for your attic, such as solar blankets or insulation, and may or may not burglarize your home while conducting the audit.
Ductwork Cleaning – Ductwork cleaning is rarely a necessity, so take caution. Scammers are known to damage your heating system while cleaning it in order to leech more money out of you for repairs. They also may create indoor air hazards.
Before scheduling maintenance with an unknown service provider, research the individual or company through your local BBB or the Internet. Seek out referral from trusted family & friends. check for proper licensing and never pay upfront.
Source: Consumer Reports