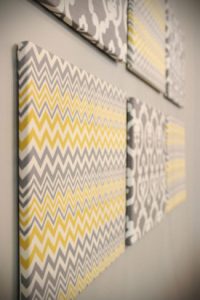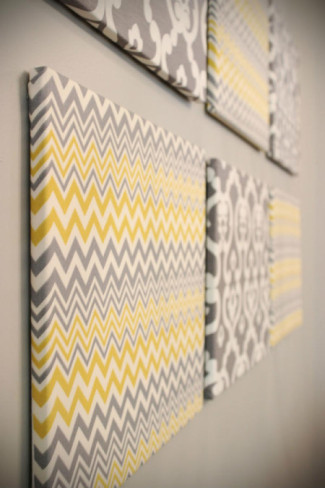 (BPT) – Conventional wisdom holds that in order to achieve a custom look in your home decor you either have to spend a bundle hiring professionals, or invest countless hours of hard work doing it yourself. In the Internet age, however, it's easier than ever to achieve the look of custom home decor without the expense or hassle of traditional methods. Create a custom look for next to nothing with these tips.

Wall decor – While family photos are one of the easiest, cheapest ways to customize your wall art, sometimes a room cries out for an eye-catching canvas wrapped print. Home decor stores can yield some acceptable options, but for a bigger selection – and reasonable costs – head over to www.canvasyourway.com. With so many options, it's possible to find exactly what you're looking for at a reasonable price without the worry that you'll ever see a similar piece in someone else's home.

Lighting – Builders standardize home lighting and many homeowners simply never bother to change things. Or, if they do, they head over to the same home improvement store that everyone else uses, so changing a light fixture doesn't really give them a unique look. A simple online search can yield thousands of options for customizing your home's lighting design – from chandelier makers that allow you to specify the number, size and color of crystals to pendant lights in myriad colors, shapes and sizes.

Window treatments – Blinds for one room, sheers for another and valances in a third – sure, you can get all those window treatments customized from local businesses, but how much time and money will it cost? Online merchants offer virtually the same level of customization for window treatments as you would find in a specialty shop, at competitive prices and with far less hassle than driving to a custom store, or having a sales person come to your home. All you need is a measuring tape and a vision, and you can find custom window treatments online to fit any home decor.

Slip covers – From shabby couches that are still comfy to sturdy dining room chairs that just need a new look, covering existing furniture with custom slip covers is usually much cheaper than reupholstering or replacing furniture altogether. Again, it's easy to find a host of online merchants that can customize slip covers to your specifications, including the exact size, color, pattern and fabric you desire. And most reputable online sellers will offer satisfaction guarantees, so you can be confident you'll be happy with the look of custom slipcovers that you buy online.

Customization doesn't have to cost a lot of time and money. Some smart online searching can help you create the exact home decor look you desire.