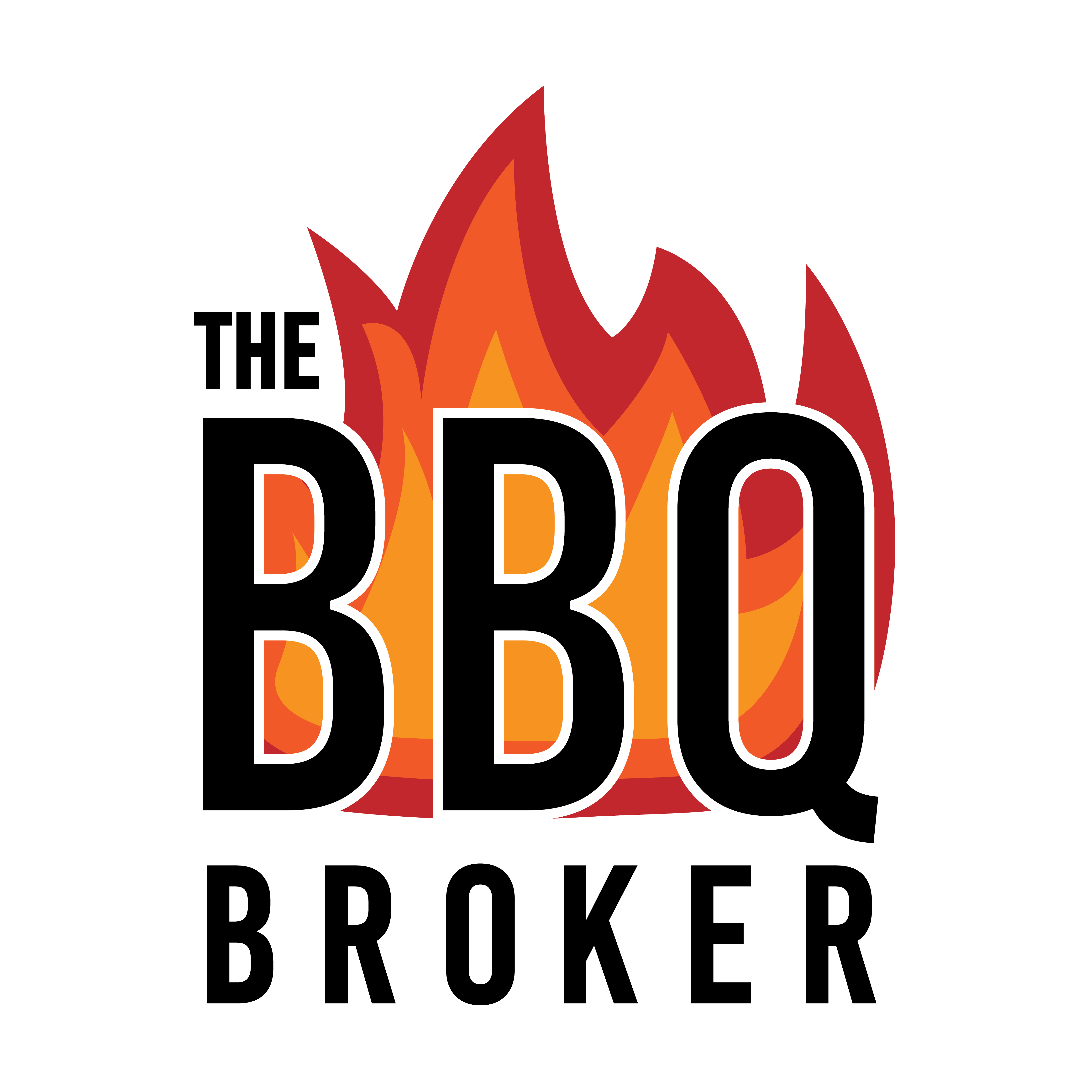 Where Real Estate Meats BBQ!
Check OUT OUR EVENT HIGHLIGHTS, RECIPES AND MUCH MORE
---
You may be wondering what this whole BBQ Broker thing is all about. Well, allow me to briefly explain. I'm a full-time realtor and have been for 16 years. I've also been a lover of good BBQ for a very long time! After I purchased a Big Green Egg, my love of eating good BBQ turned into a love of cooking good BBQ. Over the past few years, I have merged my two passions. When I sell a house to you, I smoke a brisket and bring it to your house warming party. Not only does it satisfy my passion for BBQ, but it allows me to reconnect with clients that I've had the pleasure of working with. It also gives me the opportunity to make some new connections!
After all, BBQ is all about good food, family and friends, and being together. One of the places that happens is at your home. And, just like that, The BBQ Broker was born. It just made sense.
Game Day Grub
---
February 7, 2021
Football and BBQ. Is there really anything better? Super Bowl Sunday was certainly a day to throw down some serious game day grub. We served up smoked BBQ meatballs, wings smoked chicken queso dip, brisket nachos and beef cheek tacos. It was a serious spread to celebrate TB12's victory!
It Has Arrived
---
January 2021
It's here! It's finally here! There's not much else to say because I'm completely speechless. Ryan Newland of Backline Fabrication didn't just exceed my expectations, it blew my mind. From the craftsmanship, the attention to every single detail, and the 3D logo. Everything is complete perfection. This baby made it safely from Texas and I've already been rollin' smoke. The sky is the limit in 2021! Let's go!
Smoker Update
---
December 2020
As promised, here is another update on the 500 gallon smoker being built by Ryan Newland of Backline Fabrication. We are in the home stretch. She is mounted on the trailer, the doors have been cut, bottom of stack is mounted and the firebox hole is cut! This baby is shaping up to be a beauty. I cannot wait to show you all the finished product. What a way to celebrate the start of 2021. Big things on the horizon!
Smoker Update
---
November 2020
As some of you know, I'm having a 500 gallon custom smoker fabricated by Ryan Newland of Backline Fabrication out of Austin, Texas. For those that don't know Ryan, he is one of the premier pit builders in central Texas, and arguably all of Texas. Word on the street is my trailer parts have arrived at his shop. I can't express the excitement that I'm currently feeling. It's off the charts! I should have my new rig by the first or second week of January. Stay tuned for the upcoming progression of the build.
Tootsie Tomanetz
---
September 2, 2020
Back in September Netflix premiered a new season of their show Chef's Table highlighting four pioneers in BBQ. Tootsie Tomanetz, who is in her 80s and is one of the most well-known and highly regarded Pitmasters of Central Texas was truly inspiring. Tootsie works as a custodian at a local school but her shift at Snow's BBQ is truly where her passion lies. BBQ has brought her through some tough times and I know many people who can relate to that. Tootsie brings light and joy to people who travel near and far to see her. She's humble and modest, but in the eyes of true BBQ lovers she's an A-list celebrity. I can say with certainty Snow's BBQ is on my bucket list! I wanted to share a couple of great articles on her that I found. One gives an in-depth background on her life and the other is a look at how the pandemic has affected her relationship with BBQ. If you haven't watched Chef's Table: BBQ on Netflix, I suggest you you grab a big plate of brisket and binge it immediately!
The BBQ Broker Catering LLC
---
August 20, 2020
It's been a long time coming. Something I have been wanting to do for a long time. However, this dream could not come true if I didn't have the help and support of my awesome wife Rachel DiGiorgio. Without her this would not be possible. I'm just the meat guy, she's the real chef. Just like any couple, we don't always get along, but one thing we've always done well together is cook. You guys are in for a real treat cause we're gonna crush it. For more than 17 years myself and team Greg DiGiorgio - The DiGiorgio Realty Group have helped so many families buy and sell homes, and I will continue to do so as I truly love being a Realtor. However, the growth of my real estate group has allowed me to pursue a hobby, that has turned into a passion, then into an obsession, and now a side hustle. I am proud to say that as of today we are an official entity The BBQ Broker Catering LLC, fully licensed & insured. We just put a deposit down on a massive 500 gallon, decommissioned propane tank that is being custom fabricated into an all wood offset smoker by Backline Fabrication in Austin, TX, and should be ready sometime late fall. Wait until you guys lay your eyes on this beauty. Oh man is she gonna be puurty! I just hope my Side ChiQ doesn't get jealous. Thanks for all the support you guys have given us so far. We hope to serve you guys some great BBQ in the near future through catering and various pop up events.
Please like our page The BBQ Broker Catering LLC if you haven't yet, and follow us on Instagram @the_bbqbroker and Rachel's @the_sidechiq to see what we are cooking up! 🔥💨
Going Away Party
---
August 3, 2020
One of the reasons I am so passionate about barbecue is because it brings together family and friends no matter the occasion. When good friends of mine shared the news they were moving to Naples, I knew there would be no better way to celebrate than friends and barbecue. Ribs and brisket, always crowd favorites, were the main attraction and my wife, Rachel, made some of her signature sides including mac 'n cheese, coleslaw and cheddar jalapeno cornbread. It was an evening filled with reminiscing about years of memories, laughter, friends and full bellies. It was the perfect send off!
Wakefield Police Department
---
July 11, 2020
This particular cook was extra special. Myself, along with the boys from the New England Pitmasters wanted to do something to give back. What better way to give back then to donate food to our men and women in blue. We set up shop in my backyard and cooked overnight for 15 hours preparing enough food for about 40 officers and staff at the Wakefield Police Department. The menu included brisket, pork belly burnt ends, ribs, coleslaw, mac and cheese and cornbread. They reported back with rave reviews and we couldn't be happier to have fed some truly deserving people.
Ribberfest 2020
---
May 30, 2020
Virtual Ribberfest was a huge success! It was a Texas theme, so we smoked a 20lb full packer brisket for about 11 hours in the offset smoker with oak wood, then wrapped in pink butcher paper. We have slices of both lean and fatty featured as well as Texas style pork ribs with basic SPG and smoked paprika for the rub, Texas Twinkies, homemade pickled red onions, pickles, cheddar jalapeño cornbread and of course the white bread to emulate that Texas toast. I think me and my NEP boys nailed it! It was such a great day and despite today's current climate with social distancing, we still pulled off an annual event that brings people together with barbecue.
Virtual Cookouts
---
April 4, 2020
Is there really anything better than a good old fashioned cookout? Typically when we think of a cookout we think of a warm, sunny day filled with family and friends gathering in your background eating delicious barbecue. Unfortunately, given the current reality we are all living in, we have to get a little more creative to make that happen. Cue the Virtual Cookout! Since the beginning of April, every week we pick a protein to showcase and on Saturday we log into a video conference service and share our finished product, a few beers and a ton of laughs! With all the stress and anxiety people have been facing during the Covid-19 pandemic, I truly feel that this weekly virtual cookout has given everyone something to look forward to every week. Although we may not be together physically, we are still together in sharing our passion and love for barbecue. Stay safe and healthy everyone!
Chicken Wing Competition
---
February 16, 2020
I was finally able to get my feet wet with some competition cooking! I entered the annual Woburn Elks chicken wing competition with my sweet chili lime chicken wings. There were 5 competitors who provided a variety of wings but ultimately I was victorious beating out the other entries. Not too shabby for my first competition. The judging was blind taste test so no one knew which wings belonged to which competitor. It was quite nerve wracking to listen to the buzz and comments after people tried my wings. It was close competition but my wings came out on top! I definitely have the itch to enter more competitions in the future!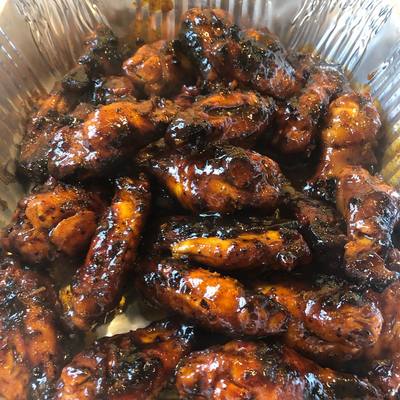 Client Potluck
---
January 25, 2020
The biggest reason I decided to brand The BBQ Broker was to combine my passion for real estate and my passion for BBQ. It's such a great feeling to see it come full circle. A year after I cooked my first brisket officially as the "The BBQ Broker" for a client housewarming party, I was invited back to that same client's annual potluck. I decided to change it up a bit and rather than a full packer brisket, I cooked just the point and did a delicious batch of brisket burnt ends. Those juicy chunks of meat candy never disappoint and this day was certainly no exception. Not only did I get to reconnect with my clients a year later, but also got to mingle with some of their wonderful friends and share my love for BBQ with them. Luckily I snapped some pictures at home of the final product because the burnt ends went so fast at the party I wasn't able to get any action shots of all of the party guests enjoying them. There's really no bigger compliment though than that! Be sure to keep your eye out for some big and exciting events I have planned for 2020. It's going to be a great year!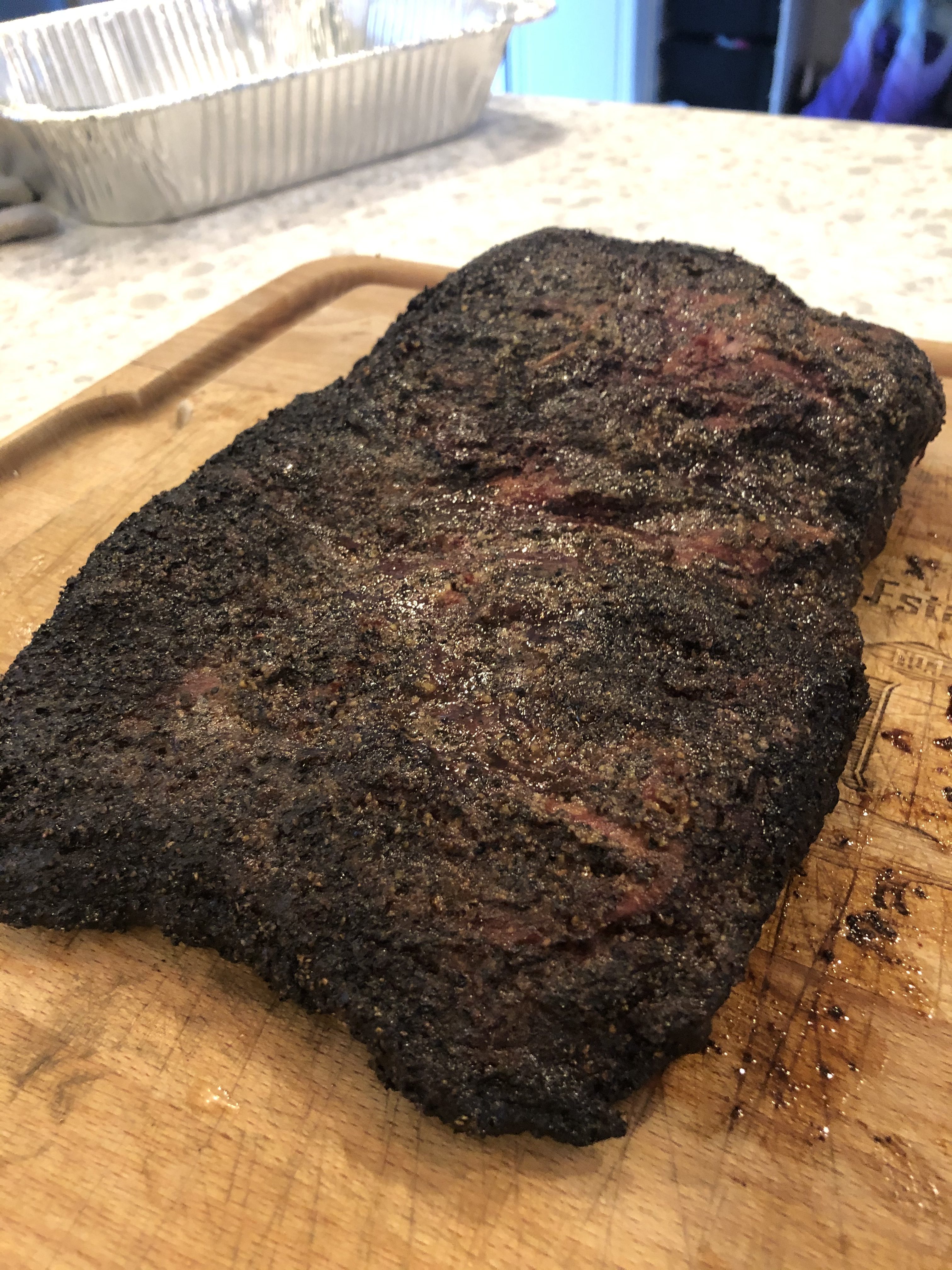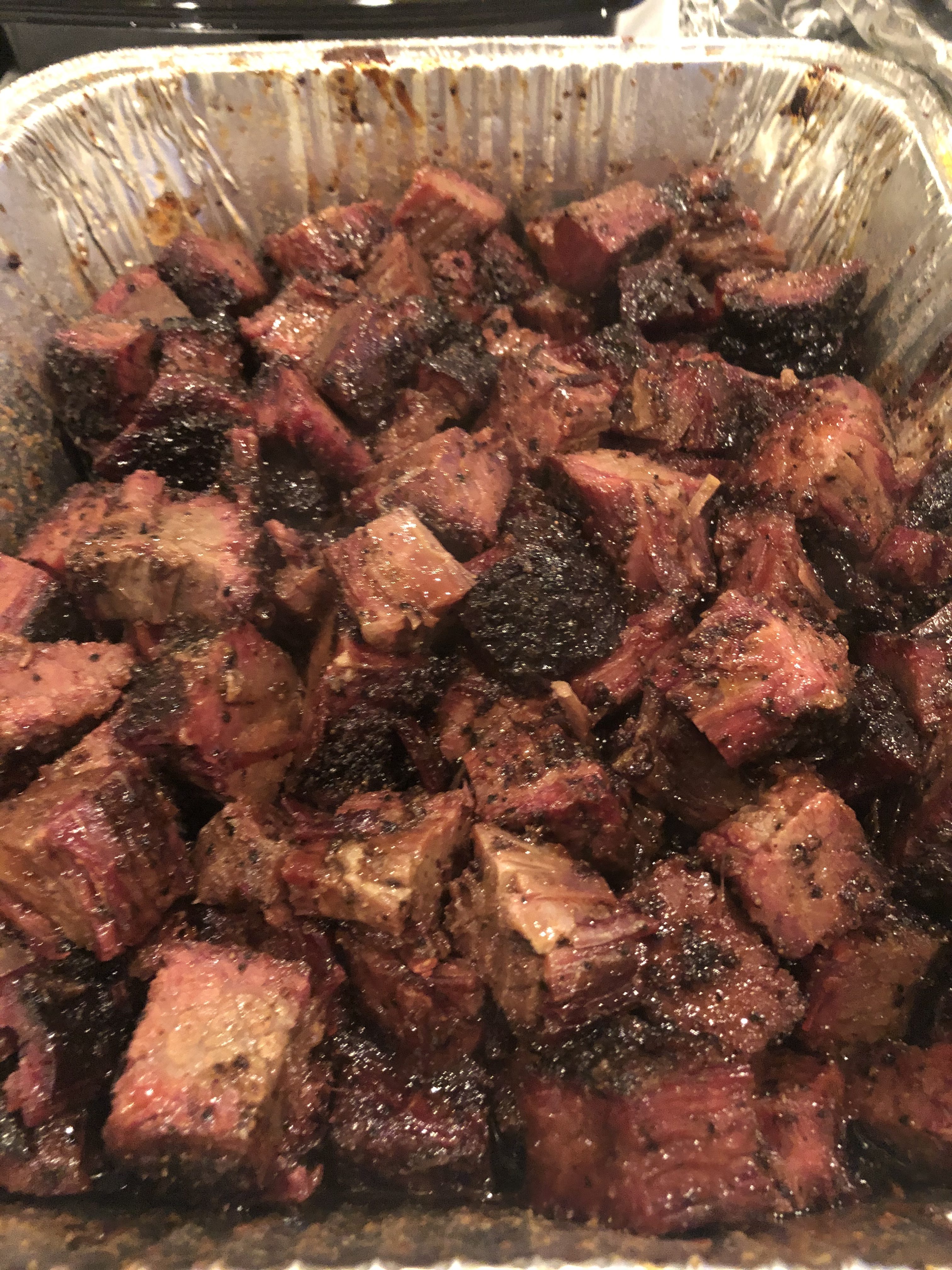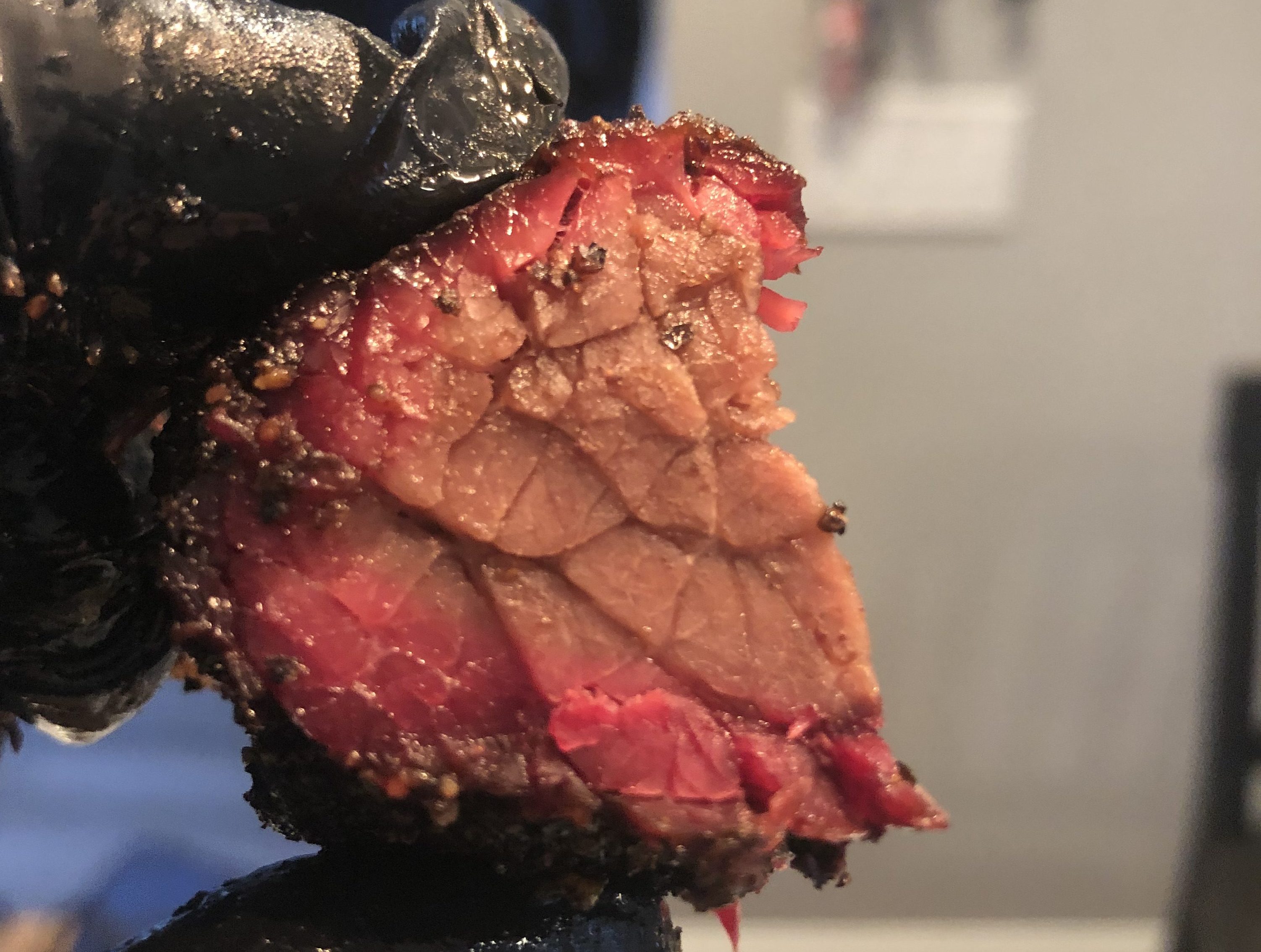 PIT LIFE BBQ PODCAST
---
December 31, 2019
What better way to close out 2019 than by co-hosting the Pit Life BBQ Podcast with my good friend John Maguire a/k/a Johnnie Mags! I've been a guest on the podcast before but it was an awesome experience to step up into the co-host position and fill in for the show's other weekly host, Messy Mike. There's no topic off limits when it comes to BBQ. Every week it's just a bunch of BBQ talk amongst BBQ enthusiasts. As an added bonus, we ended this week's podcast with a roast beef eating competition. Johnnie Mags came out victorious but I smell a rematch on the horizon. For all you BBQ lovers out there, you have to check out this podcast!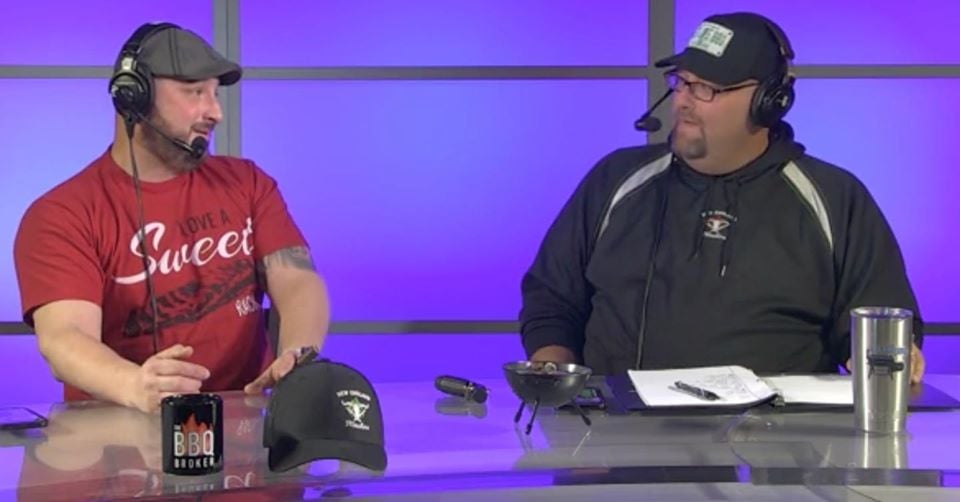 THANKSGIVING
---
November 28, 2019
Who says you can't eat brisket on Thanksgiving? This year, my wife and I served a turkey and a brisket for our family on Thanksgiving. We did this for the first time last year and it was a huge hit! My wife took the reigns on the turkey, while I got up in the wee morning hours to get the brisket rolling. The brisket was Angus Top Choice and was super tender & juicy. I smoked it with 100% hickory wood on The Big Green Egg at 255 degrees. Once it reached 170 degrees internal, I wrapped it in pink butcher paper and continued cooking until 203 degrees. You can see from the picture just how juicy it is! Of course, I had to show the beautiful turkey too! What a meal we feasted on. My wife prepared all the traditional Thanksgiving sides and we enjoyed a perfect day with our family.
The Science of BBQ
---
November 15, 2019
As you know, aside from actually working my magic on the smoker, I love reading and researching all aspects of my craft. I'm always learning new things, making note of new techniques I want to try, picking up tips and tricks from some of the best pit masters out there! This article though is just really great information about the fundamentals of barbecue. The science behind why low and slow creates such mouthwatering meals. It answers all of the basic questions people usually have about barbecue. It's a great read! I hope you enjoy it as much as I did.
908 CIGAR LOUNGE - WOBURN ELKS EVENT
---
September 14, 2019 | Woburn, MA
The most recent BBQ Broker adventure brought me back to the 908 Cigar Lounge at the Woburn Elks for the annual Smoke & Swine to benefit the Veterans. In years past, I've attended this event but this year was extra special as they asked me, along with a couple of my brothers in BBQ, to cook for the guest list of about 125 people. It was a couple days of shopping and prep and an overnight cook, but we pulled off an extremely successful party! Brisket, pulled pork, ribs and pork belly burnt ends were the main event, but we also served up coleslaw, baked beans and cornbread. As always, the brisket stole the show! An even bigger bonus to the night is that we were able to raise $7,400 for the Veterans Committee. I'm already looking forward to next year!
WAKEFIELD WARRIORS SEASON KICKOFF TAILGATE PARTY
---
September 5, 2019
What a great time kicking off the 2019 Wakefield Warriors Youth Football season with a tailgate party before practice! I had the pleasure of doing what I'm extremely passionate about besides selling homes, and that's smokin' the meats! I started at 4am the night before and smoked a 16lb full packer Texas style brisket and 10lbs of pork belly burnt-ends for all the parents on my twins football team to celebrate the opening of the new season. About 14 hours later we had some serious BBQ happening behind the high school just before practice started, including some delicious sides my wife made. We have such a great crew and we have so much fun at the games together every Sunday...it just made sense! Looking forward to another great season. Go Wakefield Warriors!!
The Evolution of American Barbecue
---
August 16, 2019
Hello fellow BBQ Enthusiasts! I wanted to change things up this month and share with all of you an article I read that was published by Smithsonian.com. It's about America's four types of barbecue and their evolution. When I'm extremely passionate about something, I enjoy reading and researching everything I can about it. I found this article to be a really fun read and quite interesting! I hope you enjoy it! Check back in with us next month! We have some big events planned!
Fundraiser
---
June 22, 2019 | Londonderry, NH
In June, The BBQ Broker headed up to Londonderry to participate in an extremely special event for an extremely special little boy named Mason. Mason is a two year old little boy who has been battling Leukemia. He is fighting this awful illness like a true champion and The BBQ Broker and his BBQ Pitmaster buddies wanted to do something to help him and his family with the mounting medical bills. They organized a fundraiser at the American Legion in Londonderry. They worked for months to get raffle donations and food donations and were able to pull off an extremely successful event feeding amazing barbecue to more than 200 people for a really great cause. They camped out overnight to man the smokers and prepare 5 briskets, 42 racks of ribs and 115 lbs of pork butt. An amazing time was had by all and between raffles and ticket sales, $18,000 was raised for Mason and his family. A truly incredible experience to be a part of with an amazing group of people.
Memorial Day Weekend
---
May 27, 2019 | Wakefield, MA
Even The BBQ Broker needs a little R&R. Over this past Memorial Day Weekend he took a brief break from serving clients and cooked up some delicious grub for family and friends right here in Wakefield where he resides. First up, some amazing drumsticks with his signature all-purpose rub, smoked with hickory and cherry and lightly sauced at the end. Next up, a family favorite we like to refer to as "meat bandy." Pork belly burnt ends are basically bite-size chunks of bacon, smoked and then caramelized to perfection with butter, brown sugar and more signature all-purpose rub. Those little heavenly pieces of meat bandy are then repurposed on a homemade pizza cooked at high heat on The Big Green Egg for about 7 minutes - a real crowd pleaser. Pizza perfection!!! The weekends' final creation were armadillo eggs. Think jalpeño popper wrapped in sausage, slow smoked and glazed with bbq sauce right at the end. A little spicy, a little sweet, a little heat. Indulgent and delicious! Needless to say, The BBQ Broker's family and friends ate good that weekend but now he's right back at it and ready to keep heating things up in this busy market!
HOUSEWARMING PARTY
---
April 28, 2019 | Tewksbury, MA
Our next client housewarming party brought us to Tewksbury! Our clients traded in city living for a quiet neighborhood on the North Shore of Boston and they couldn't be happier. This cook was by far our longest. This beautiful 15 lb prime full packer brisket cooked for a record 11.5 hours. A houseful of hungry guests happily took this beast down! As we have a few of these parties under our belt, we really can't help but feel so grateful for our wonderful clients. They are not only clients, but really became friends. It's so satisfying to see them in their element in their new home, happily celebrating with friends and family. Another reason why BBQ and real estate really do go hand-in-hand. Stay tuned to see what we have lined up for the rest of the Spring season!
Client Birthday Party
---
April 7, 2019 | Wakefield, MA
It's always such a pleasure when friends and neighbors become clients. After over 50 years in their home, our clients/neighbors are moving onto the next chapter in their lives. Their home sold for over asking after just the first open house! We are thrilled to make that happen for them. True to our promise, they got their brisket! Our client's daughter, who also happens to be our neighbor recently threw her dad a birthday party and the BBQ Broker was there to provide a 14 lb Prime Beef Briket for a household of their family members. Another successful transaction and party in the books!
908 Cigar Lounge - Woburn Elks Event
---
March 6, 2019 | Woburn, MA
An epic night at the 908 Cigar Lounge - Woburn Elks! Fellow member, Ed LeFave and I threw down some serious BBQ for 40 guests. Ed dominated pulled pork and I handled the brisket. About 30 lbs of prime brisket seemed to do the trick to feed this hungry crowd. Slow smoked to perfection over a 6 hour period, rest time of 2 hours and it was good to go. Tender, juicy and a big hit! Good time, good people, great food!
Housewarming Party
---
January 12, 2019 | Arlington, MA
We kicked off our first official BBQ Broker Brisket Party at our client's beautiful home in Arlington. They welcomed their friends and family to see their gorgeous home and enjoy some good food and good company. We arrived with a 13 lb full packer brisket slow smoked on the Big Green Egg for 10 hours. What better to compliment the brisket than our homemade BBQ sauce, our favorite sweet vinegar slaw and our house made garlic dill pickles. The entire brisket was demolished by the hungry crowd in less than 15 minutes! Our client's said their daughters absolutely loved the pickles too and were putting their own cucumbers in the brine after the party. If that doesn't sound like the recipe of a successful party, then I don't know what does.