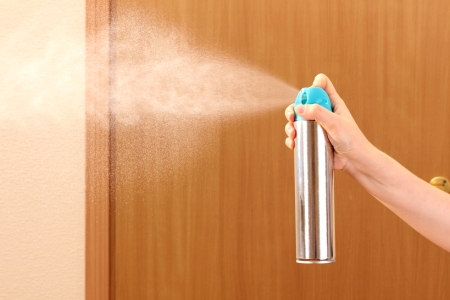 Household products account for a portion of almost everyone's shopping list. You can save money by making smart choices about the products and services you buy, says consumer editor Nikelle Murphy of CheatSheet.com—in fact, there are at least five common household products you can strike from your list:
1. Air Fresheners – Air fresheners are a multibillion-dollar industry. If you're concerned about pet, cooking or other household odors, leave a bowl or two of baking soda on the counter, or sprinkle it into smelly shoes or on your carpet. Leave it in the bowls overnight, or vacuum it up after letting it sit for a while. The sodium bicarbonate in baking soda reacts with acidic odors and absorbs them.
2. Extended Warranties – Most manufacturers provide a warranty that covers any short-term issues you may encounter with their products—and retailers who sell extended warranties keep at least half of the proceeds. Except for a car, or perhaps a laptop, most extended warranties are a waste of money.
3. K-Cups and Coffee Pods – Coffee pods and K-Cups may be convenient when you want only one cup of coffee, but using them regularly will cost you five times more than one bag of home-brewable Starbucks coffee. They are also non-biodegradable, making them a poorer choice for the planet.
4. Paper Towels – Not only are paper towels harmful to the environment, but they are also far more costly than using rags or washcloths to clean up messes. Tear up fraying towels or an old jersey sheet and keep the rags handy. Toss them in the wash with the rest of the whites and save yourself a lot of cash.
5. Robotic Vacuum Cleaners – Robotic vacuum cleaners don't save the cost of a regular vac, simply because they don't do stairs, they lack the power of a traditional vac for heavy-duty cleaning, and they don't navigate well around clutter. To boot, they're expensive—between $300 and $900—and they require maintenance.

By Barbara Pronin